DESIGN | USER EXPERIENCE AUDIT
Know how to improve your user experience.
Make a business case for good user experience (UX)
Validate design decisions using objective data
Prioritize development tasks for maximum ROI
Actionable, objective recommendations from an expert UX consultant
1
Let us conduct a user experience audit, where we'll apply design best practices and objective UX standards to evaluate the usability of your software platform.
2
We'll deliver a list of prioritized strengths, weaknesses, and opportunities—the lowest-hanging fruit.
3
You'll know exactly what to fix and what not to fix about your user experience design, right now.
"Our platform works just fine. Why aren't people using it?"
As a leader at an established, mid-market financial services firm, you want to remain relevant and compete with confidence in today's digital-first environment.
The problem is, your company is still relying on outdated, visually unattractive customer-facing software applications with clunky user experiences.
Your platform might "work just fine," but the "experience" it offers from a design standpoint no longer meets user expectations, and it's costing you in lost customers and revenue potential.
You know it's time for an upgrade, but you also know when it comes to design, everybody has an opinion and often they're completely subjective.
You need an outside expert UX evaluation to tell you what to fix and what not to fix about your user experience, right now.
Good user experience design:
Builds trust between you and your users, especially when it comes to issues like security and accessibility.
Is personalized for your customers, they feel like the product is "designed just for them" – increasing customer satisfaction and retention.
Is seamless across the customer journey, powered by intuitive UX design and robust backend integrations Increases customer utilization of your product, which frees you to spend more time serving them and less time fielding support calls.
Decreases on-boarding time for new users and provides delightful first interactions with your company.
Helps you compete with confidence and grow.
Is compliant and secure but doesn't affect your user's experience.
Do you know how your platform's user experience stacks up?
Name the top 5 things your customers love or hate about your platform's user experience.
Can you support your answers with objective data?
1
Match user expectations
Jakob's Law states: "Users spend most of their time on other sites. This means that users expect your site to work the same way as all the other sites they already know."1
Most people don't know what they want when it comes to experiencing an application or platform, much less how to verbalize it. They just know what they've seen on the sites they use most often.
2
Match user behaviors
The rest of Jakob's Law states: "Design for patterns for which users are accustomed." If you don't know the patterns your customers are accustomed to, you can't design for them, and your user experience suffers.
The purpose of a user experience (UX) audit, also known as a heuristic evaluation, is to measure aspects of your user experience against industry best practices based on these patterns. So you know what to fix and what not to fix about your user experience design, based on objective data.
The team at Praxent told me the top five things we should be doing to improve user experience. They listed major, high-impact things but also low-hanging fruit that could be fixed without pulling everything out by the roots and starting over again. I trusted they understood and were experts in UI/UX. I also trusted their project management expertise and the plan they had for how to move forward. Choosing them was a no brainer.
VP of Client Services, Benefits Administration Platform
---
What do our heuristic evaluation services include?
At Praxent, our UX evaluation experts start with a list of 10 objective criteria based on research-backed standards and run through various elements of your application or platform.
We then evaluate the overall user experience and rank the issues on a scale of 0-5, with 0 being positive and 5 indicating a bad or severe problem. Some common elements assessed during a heuristic evaluation of UX include:
Information Architecture: how features are grouped and labeled to allow for smooth navigation
Progress Bar: a visible way for a user to track progress or system status
Buttons: When buttons are broken, the experience ends.
User Interface: the style or aesthetic from page to page
Finally, we document our findings and their respective levels of severity, conduct a UX audit , and deliver a final report to you that includes a high-level review of the heuristics.
What you'll receive:
An objective heuristic evaluation based on 10 standards
A detailed inventory of critical errors, challenges + opportunities
A prioritized to-do list of design and development tasks
A clear path toward maximum return on your software investment
You don't have to be an expert in UX design to know how to improve your user experience.
Whether you're planning to build new software or rebuild or modernize your existing software, designing a good experience for your users is vital. Let our company conduct a user experience audit, so you know exactly what to fix and what not to fix about your user experience design, right now.
Here's how it works:
DO A DEMO
You choose and demonstrate a key workflow from your platform.
CONDUCT THE AUDIT
We'll do the heavy lifting, evaluating the usability of your platform against 10 UX design best practices
KNOW WHAT TO FIX
We'll walk through the full UX audit with you. You'll leave with a prioritized list of improvements.
DOWNLOAD
Pricing Guide
To give you an idea of what your investment in our UX audit services might look like, we've put together a downloadable pricing guide that includes pricing estimates by product type, fixed price starter engagements and information on what impacts project budget and tips for saving money.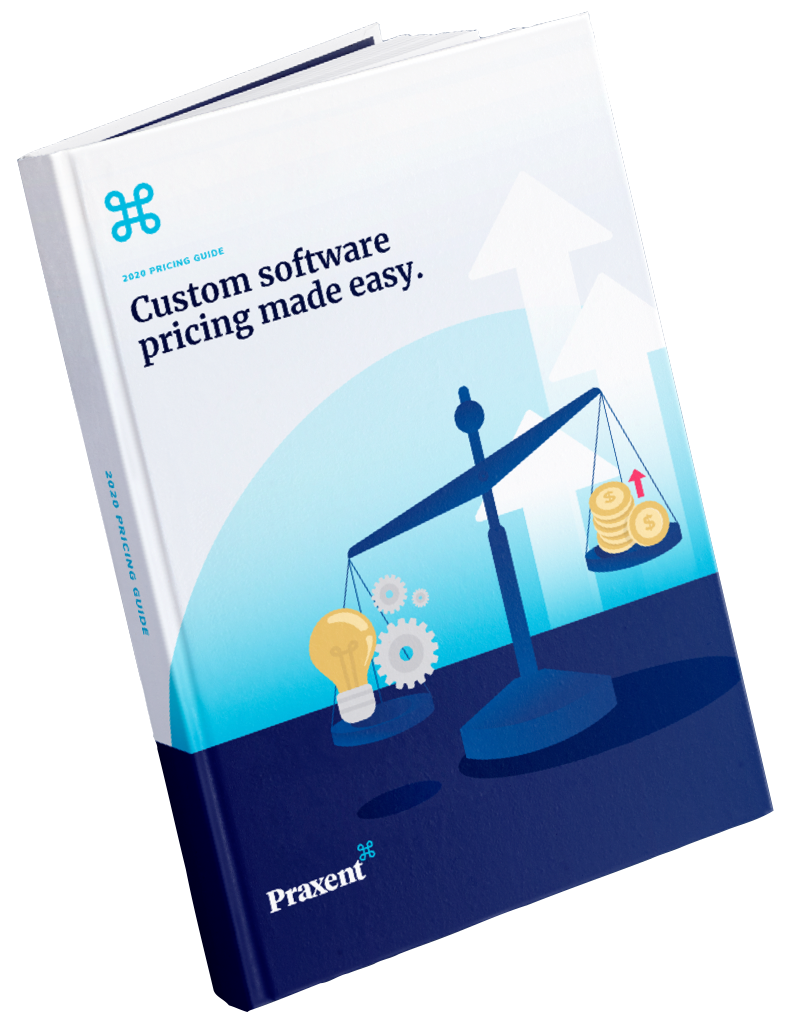 Let's face it – your customer's expectations are only getting higher and your development backlog isn't getting any smaller.
You need a trusted partner to level up your CX and instantly extend your specialized development team.

100+ designers & developers
Best Places to Work in Fintech
We specialize in financial services.
If you have built software applications that no longer meet your customers' expectations, we can help you modernize them so you can remain relevant against born-digital competitors.
What you can expect
Successful engagements following UX audit services include:
Direct access to an empowered project champion and any of your development resources
Tailored engagements across our Design and Develop services.
Investments of $40K to $250K, including strategy and design.
Let us help you modernize, rather than rebuild, your legacy software applications.
Dramatically improve your digital experience. Serve your customers better. Increase retention and profitability.
Learn More About Our Expertise in User Experience Design
Finopotamus has assembled a panel of experts in a recurring series, The Industry Leaders Forum (ILF). Each…
New borrower portal drives efficiencies, boosts conversions Praxent, a fintech product agency with more than two decades…
ISI partners with Praxent to help insurers boost efficiency, retention, and customer acquisition Praxent, a financial services…