DESIGN | USER RESEARCH
Understand your customers and create a user experience design for them.
Understand customer preferences and pain points
Address potentially costly UX issues
Maximize ROI by designing an experience users love
Innovate, enter new markets, increase retention and profitability
User experience (UX) design that doesn't take into account actual user preferences, priorities, and problems isn't UX design.
And you can't truly know these things about your firm's customers without user research.
1
Our user experience design research experts will partner with your team to identify your specific goals and design a research plan.
2
We will interview your users; use those insights to create personas, customer journey maps, and a prototype; and finally, conduct usability testing.
3
You'll not only know exactly how to design your user experience for maximum ROI, you'll also unlock a virtuous cycle of human-centered product improvements that keep you on par with, if not way ahead of the competition.
"We don't need user research. We already know what our customers want."
Most likely you've spent months, or even years, planning and designing your company's digital product. You've kicked the tires, tested similar ideas and tools, consulted with subject matter experts, and even held focus groups with customers and internal users.
So why invest company time and money in user research now? Won't it just surface things you already know or can find out later?
The short answer is: No.
Our user experience research methods will…
Reveal why users are encountering friction or dropping out of your digital platform altogether—so you can correct the UX design before these issues surface in real life and end up costing you big time in support calls, customer churn, and lost revenue.
Ensure customer centricity by preventing your company from creating a digital product that's built around your internal company's structures or workflows instead of your customer's.
Uncover potentially costly UX issues behind critical stages of your customer's journey such as enrollment, onboarding, renewal, and customer support.
Don't just hope for high user engagement and utilization–ensure it.
You need to invest in user research now to prevent costly user experience issues later.
You need a user research firm to help you understand your customers' preferences, priorities, and problems, so you can design an experience just for them.
Featured Client Stories
"More of our customers are able to use our self-service, and we've experienced a 30% reduction in call volume. Our net promoter score has been fantastic since working with Praxent—it's about 80." Read more>
Ken Ivie
Senior IT Manager, Texas Mutual
Modernizing the Design Selection Process for a Custom Home Builder
"Praxent has blown us away with the design, and truly listened to what we and our customers said. It's a great product that they're rolling out. It's going to be a huge game-changer for our company." Read more>
Carol Lange
Voice of Customer, Signature Homes
UX Audit to Validate the Usability for a Credit Score Management App
"We wanted to have a third-party opinion that what we'd built was well-architected and scalable, and Praxent provided us with that independent verification. They also had really good UI/UX suggestions and feedback, which we've incorporated into our product's customer interface." Read more
Erik Beguin
CEO, Austin Capital Bank
Name the top 5 things your customers love or hate about your platform's user experience and usability.
Can you support your answers with objective data?
Match user expectations
Jakob's Law states: "Users spend most of their time on other sites. This means that users expect your site to work the same way as all the other sites they already know."1
Most people don't know what they want when it comes to experiencing an application or platform, much less how to verbalize it. They just know what they've seen on the sites they use most often.
Match user behaviors
The rest of Jakob's Law states: "Design for patterns for which users are accustomed." If you don't know the patterns your customers are accustomed to, you can't design for them, and your user experience suffers.
The purpose of user research is to provide user experience insight before you invest in development—through personas, customer journey mapping, rapid prototyping, and usability testing—so you can understand your customers' preferences, priorities, and problems and design an experience just for them.
3 times user experience design research revealed critical information
"I think the interviews Praxent conducted were the most helpful. There were a few things that surprised us. We thought we knew what [users] wanted, and then when the interviews were conducted, we found that it was something else, or that particular thing wasn't as important. I think that was invaluable information because we were working within a budget. There's only so much to put toward the portals, but there are so many options. What do you want to do first? What's going to be the most impressive to start? You can always tweak and add."
Shelly Ursini, VP of Marketing & Business Development, Integris Group
What does user research include?
1. Define the research goals
Our company's user research experts will work with your team to identify your goals around research: What are you trying to accomplish? What answers are you looking for? Then we come up with a research plan and an interview protocol.
2. Interview the users
Next, we glean insights from your actual customers and users through methods like surveys, virtual interviews, and (when appropriate) contextual inquiries—that you and other stakeholders are welcome to observe. We then take all of that data, find patterns and insights, and present a detailed report.
3. Design with insights
At this point, we have everything we need to create tangible design artifacts like personas, customer journey maps, UI guides, and wireframes, which will help us visualize the step-by-step processes users go through to engage with you and either receive value or experience frustration.
4. Validate the designs
We can apply all of these user research insights and design a prototype, which we present to five users via usability testing before moving forward with design and development.
5. Development ready
All our design assets are organized and documented (our designers even collaborate with developers to ensure what we design can be built in the most cost-effective way), to ensure that the knowledge that your firm accumulated in user research and design flows seamlessly into development.
You don't have to be a user research expert to understand your customers and design a user experience just for them.
Whether you're launching a new digital product, rebuilding, or modernizing your existing software, designing a good experience for your users is vital. Let our product design company partner with you on user research–so you can understand your customers' preferences, priorities, and problems and design a user experience just for them.
Here's how it works:
MAKE A PLAN
You tell us your goals, we help you create a strategy around them. This includes designing a user research plan and drafting an interview protocol.
CONDUCT USER RESEARCH
We use insights from user interviews to create personas and customer journey maps. These inform design of a prototype, which we test with actual users.
APPLY INSIGHTS NOW
Now that you know the why behind how your customers experience your digital product, you can design a UX just for them, maximize ROI, and improve profitability.
Validate your design through rapid prototyping
In a hurry to launch or update your digital product? What if there was a way to quickly validate your design first?
Reduce risk and save time and money in development.
Establish the design direction of your project by visualizing and testing your idea before you build or update it.
Make more informed decisions, and launch your minimum viable product or enhance your existing product much faster.
With an interactive ClickModel® UX software prototype, you can build with confidence.
Start with a UX Audit
Product not performing? Don't guess. Know how to improve your user experience.
The purpose of a user experience (UX) audit, also known as a heuristic evaluation, is to measure aspects of your user experience against industry best practices based on user patterns.
You'll know what to fix and what not to fix about your user experience quickly, based on objective data. So you can address them in house or as part of a longer engagement.
Get immediate feedback on your user experience from actual users.
Do you know how users are going to experience your product before you build or enhance it? Usability testing provides early, firsthand feedback from actual users so you can make adjustments at the design level rather than making costly fixes to your product after it has been built or updated.
When you can see and understand the "why" behind how your users experience your product, you can make more informed decisions at every stage. You can then apply all of your user research insights so you know what design adjustments will ensure your product is successful in the long run.
Create the best possible digital experience for your customers.
A Customer Journey Map outlines the process your customer goes through to acquire value from your company. It lists the touch points, the steps along the way, at which your company delivers value, what is required of you in order to deliver that value, and the corresponding frustrations and delights your customers experience as they seek to achieve it.
When you lay out your customer's journey from end to end, you gain valuable insights that can help you fix the gaps now and make better product decisions later.
DOWNLOAD
Pricing Guide
To give you an idea of what your investment in our agency's User Research services might look like, we've put together a downloadable pricing guide that includes pricing estimates by product type, fixed price starter engagements and information on what impacts project budget and tips for saving money.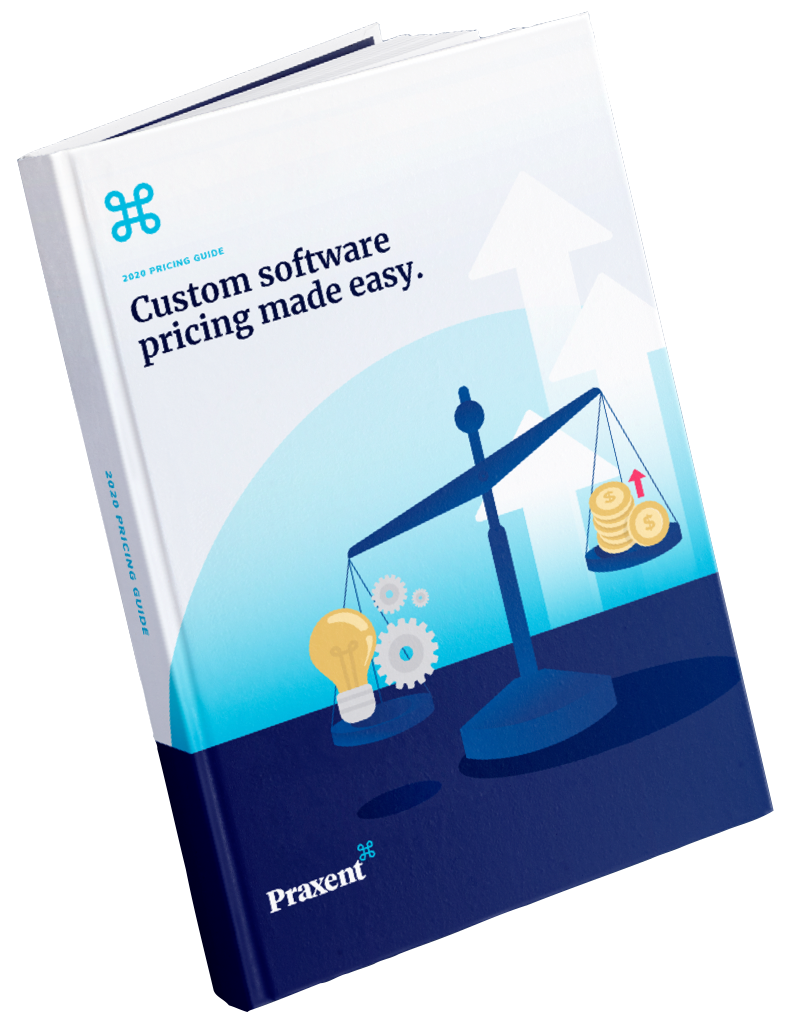 We've been doing this awhile.
And our clients trust us to keep delivering for them.
300 software transformations delivered since we started in 2000
Fast-moving team of 70+ designers and engineers
4.8 (out of 5 star) client satisfaction rating
We specialize in fintech services.
If you have built applications that no longer meet your customers' expectations, we can help you modernize them so you can remain relevant against born-digital competitors.
What you can expect
Successful engagements with user experience design research include:
Direct access to an empowered project champion and any of your development resources
Tailored engagements across our Design and Develop services.
Investments of $40K to $250K, including strategy and design.
DOWNLOAD
The Four Reasons Software Modernization Fail
(and Twelve Strategies for Success)
Learn more about our expertise in User Experience design
Finopotamus has assembled a panel of experts in a recurring series, The Industry Leaders Forum (ILF). Each…
New borrower portal drives efficiencies, boosts conversions Praxent, a fintech product agency with more than two decades…
ISI partners with Praxent to help insurers boost efficiency, retention, and customer acquisition Praxent, a financial services…
Let us help you understand your customers through research, and design a user experience for them.
See how you can delight your customers and grow your business.