DESIGN | DESIGN SPRINT WORKSHOPS
The product design process simplified—and risk free.
In just 4 days, your team can:
Day 1:
Align creatively around your idea
Day 2:
Build and test a working software prototype
Day 3:
Get feedback from real users
Day 4:
Gain insights you can act on
Benefits of our 4-day remote Design Sprint workshop.
1
Shortcut the traditional design process to build, launch, and validate your product idea faster, so you know whether to move forward or head back to the drawing board.
2
Put the right people in a room, combine their knowledge with a proven method for accelerating your software prototype design.
3
Let our experts turn that concept into a real prototype, you'll get invaluable insights you can act on before you invest.
"We want to innovate, but we're not sure if our idea is the right one."
Your financial services firm wants to remain relevant and compete with confidence in today's digital environment.
In order for that to happen, you can't keep following outdated industry best practices. You need to be able to provide innovative solutions to your customers' most pressing problems.
Problems like:
"We need a better way for our brokers to collaborate with their clients on financial planning."
"I wish there was a way for us to quote and bind commercial lines in real-time."
"We need a way to provide real-time loan approval without having to manually process all my private documents."
"We need to streamline our application and underwriting processes so that we can provide a real-time loan application experience at scale."
Turn your ideas into action
There's no shortage of ideas coming from your team. You're just not sure which one you should turn into an actual product and what that product should look like.
You're stuck, short on time, and afraid of failing given how much is at stake.
You need an expert design sprint facilitator to help you quickly design, build, and test your idea—before you invest.
Know how actual users will react to your new product before you build it.
Gain company-wide, cross-disciplinary alignment around your best product idea in just two days.
Design, prototype, and launch your product idea to test with users in just four days.
Gain insight into user preferences before you develop your product.
Go to market or launch in a new market faster, without risking the loss of your entire investment.
Innovate an existing product with feedback and direction from actual users.
"The prototype received positive feedback. Everyone from our side that participated even came back to the office with pages of new ideas. Some of which we implemented right away. Most importantly, our team agreed that the prototype was worth investing in."
Community Partnerships Manager, Nonprofit Health Services Provider
What is a Design Sprint?
The Design Sprint was developed by Jake Knapp in partnership with Google Ventures, which has perfected it with more than 150 companies, including Google, Slack, Uber, Airbnb, Dropbox, McKinsey, and the United Nations, since 2010.
It's a 4-day "sprint" that enables your team to design, build, and test a prototype so you can see how customers react BEFORE you invest in building a real product.
You shouldn't have to spend months in the design phase to know whether to move forward with your product idea.
Whether you're planning to build a new digital product, or innovate an existing product and launch to a new market, testing it in front of actual users before you invest in building it—is invaluable.
Let us conduct an in-person or remote 4-day Design Sprint workshop, so you can align around designing, prototyping, and testing your best idea, risk free.
Here's what our design thinking sprint workshop looks like:
Day 1: Define
Who: your internal stakeholders (executives, subject matter experts, support staff) + praxent design sprint facilitators
What: we come together for a remote or in-person design sprint workshop to define your challenge and capture as many solution ideas as possible. Setting blockers aside, we build a concept map that dares to ask: "How might we" move toward our goals?
During this day, we go from background concepts to concrete ideas. Activities include SME interviews to deepen the group's understanding, sketching to capture ideas, and lightning demos to communicate ideas to the group.
Day 2: Decide
Who: Your internal stakeholders + Praxent design sprint facilitators
What: We meet again and align our thinking by carefully curating the group's ideas. We prepare to turn the strongest idea into a working prototype.
Working through rounds of solution presentations and using tools like heat maps and straw polls, the group selects the best solution for development. Together, we create a more detailed storyboard and testing flows to validate the new prototype with users.
Day 3: Design
Who: Praxent designers
What: the praxent team designs and builds an interactive prototype based on the chosen solution. Our agile process enables us to turn around a high-fidelity prototype at lightning speed.
While our designers are busy creating the experience, our user research team will find and schedule five user testers to give the design sprint group firsthand insights the very next day.
Day 4: Deliver
Who: Original design sprint group + Praxent researchers + user testers
What: We test the prototype with five real users to learn exactly what they think of the experience. User feedback, positive or negative, is the best way to refine solutions until they're just right.
We then present a testing report, identifying how users felt, where they had moments of frustration or joy, and how much they valued the experience as a whole. You'll leave armed with the evidence you need to move forward, course-correct, or refine the solution to build a product users will love.
You'll leave armed with the evidence you need to move forward, course-correct, or refine the solution to build a product users will love.
"The assigned project manager seamlessly led us from one activity to another, looking at the problem with potential solutions our staff never considered. Not to mention, they walked us through two long and intensive days in a conference room. The days never felt long or dragged. Our time was used effectively.

The design sprint that their team curated in-house is higher quality than similar efforts I've done with other agencies. Each activity is thoughtfully designed to get people to think outside the box. We didn't look for the easiest solution but found new questions to ask and new ways to answer those questions. This is ultimately how we came up with an idea that has effectively benefited our organization."
Community Partnerships Manager, Nonprofit Health Services Provider
DOWNLOAD
Pricing Guide
To give you an idea of what your investment in our agency's Design Sprint workshop might look like, we've put together a downloadable pricing guide that includes pricing estimates by product type, fixed price starter engagements, and information on what impacts project budget and tips for saving money.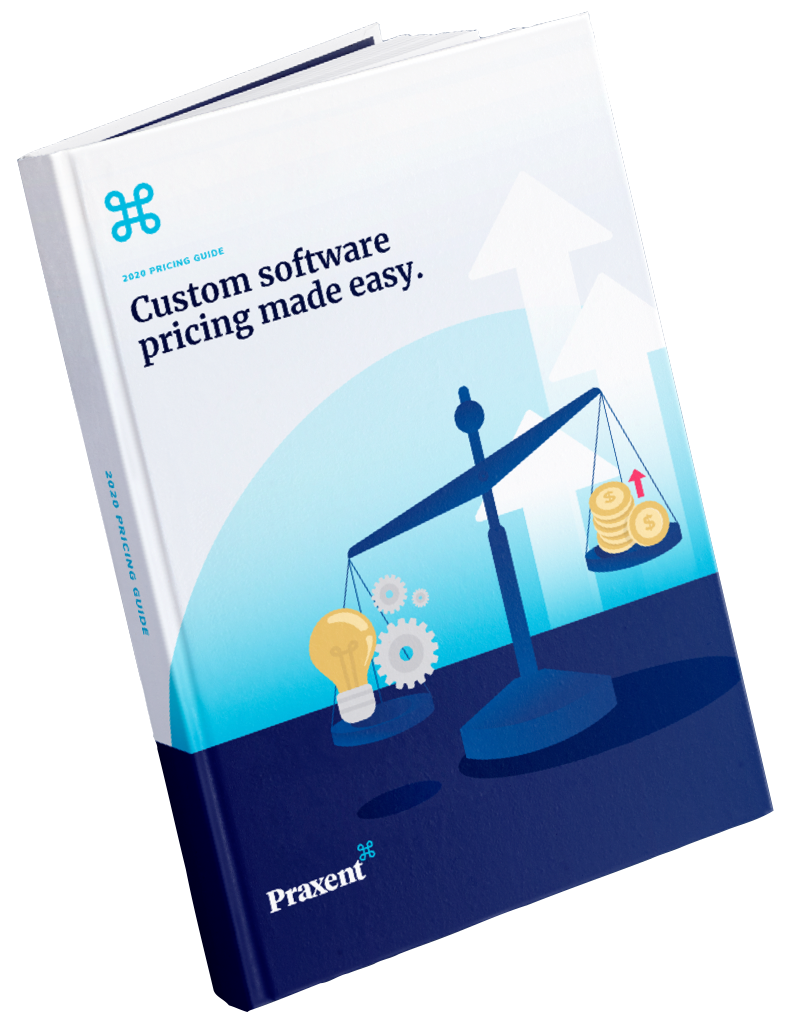 Let's face it – your customer's expectations are only getting higher and your development backlog isn't getting any smaller.
You need a trusted partner to level up your CX and instantly extend your specialized development team.

100+ designers & developers
Best Places to Work in Fintech
We specialize in financial product development.
If you have built software applications that no longer meet your customers' expectations, we can help you modernize them so you can remain relevant against born-digital competitors.
What You Can Expect
Successful engagements following a design sprint workshop include:
Direct access to an empowered project champion and any of your development resources
Tailored engagements across our Design and Develop services.
Investments of $40K to $250K, including strategy and design.
DOWNLOAD
The Four Reasons Software Modernization Fail
(and Twelve Strategies for Success)
Learn More About Our Expertise in Design Strategy
Fintech product agency launches starter app to help wealthtechs accelerate innovation. Praxent Introduces Accelerator App, Helping WealthTechs…
The user experience team at a credit union can now demonstrate as much passion for their user…
A fintech startup sees an immediate return on investment in a clickable prototype that enables cofounders to…
Let us help you modernize, rather than rebuild, your legacy software applications.
Dramatically improve your digital experience. Serve your customers better. Increase retention and profitability.