DESIGN | CUSTOMER JOURNEY MAPPING
Map out the best possible digital experience for your customers.
Gain insights into customer wants + pain points
Identify + fix gaps in your customer journey
Prioritize features to increase customer growth + retention
Realize better customer engagement and seamless, personalized customer experiences that drive customer growth
1
Let our consultants partner with you to build a Customer Journey Map, outlining the processes around the points where your digital platform touches your customer, so you can optimize them and create a better experience.
2
A great customer journey is a seamless one. Ensure your product glides customers through their task, with an intuitive UX design across indistinguishable, backend integrations.
3
and let our experts turn that concept into a real prototype, you'll get invaluable insights you can act on before you invest.
"We understand our customers well enough to know what they want in a digital experience—don't we?"
As a leader at an established, mid-market financial services firm, you want to create the best possible digital experience for your customers.
The problem is, you lack visibility into how your customers are currently experiencing your application or platform.
Palaterra
You're not sure how to improve your Customer Experience for one of two reasons:
1
You don't know where to start
You know "the way you've always done it" when it comes to selling to and serving your customers isn't cutting it in a digital environment, but you're overwhelmed. You need a rational way to prioritize your investments.
2
You don't know how to differentiate your product
You know your digital customer experience is broken. You have questions about how to re-architect your organization's strategic focus to improve those aspects of your digital customer experience that are causing the most friction. You want to make more informed decisions.
Find out, with a Customer Journey Map
Maybe you've never taken the time to map out, end to end, your customer's journey through your financial services platform or application to see where the gaps are and what you should improve.
You need an expert to help you fix your customer journey now, so you can make better product decisions later.
Knowing how your customers experience your platform:
Provides focus so you can choose how to better direct your innovation investments for maximum ROI.
Ensures alignment between your internal teams and stakeholders, around a shared vision: to provide your customers with the best possible digital experience.
Promotes customer centricity by amplifying the voice of the customer—your most important stakeholder.
Provides user insight into your customers' wants and pain points, helping you to immediately identify opportunities and close gaps.
Prioritizes your roadmap, which can inform the design and development processes as well as promote a clear, optimistic picture of the future to rally the troops and increase productivity.
Name the top 5 things your customers love or hate about your platform's user experience.
Can you support your answers with objective data?
1
Match user expectations
Jakob's Law states: "Users spend most of their time on other sites. This means that users expect your site to work the same way as all the other sites they already know."1
Most people don't know what they want when it comes to experiencing an application or platform, much less how to verbalize it. They just know what they've seen on the sites they use most often.
2
Match user behaviors
The rest of Jakob's Law states: "Design for patterns for which users are accustomed." If you don't know the patterns your customers are accustomed to, you can't design for them, and your user experience suffers.
A Customer Journey Map is a visual diagram—typically a timeline—that shows, at a high level, where your users are delighted and where they're disappointed as they complete tasks or workflows on your digital product. Customer journey mapping lets you know what to fix about your digital customer experience, based on objective data.
Discover how to use customer journey mapping to inform your product strategy
The work Praxent did to validate our idea gave us the confidence to stay the course and build our solution. Now we have a final product that we're working to make commercially viable.
Though our engagement with Praxent has ended, the initial work they did on the UI/UX components has laid the foundation for the capabilities our team has now.
We're very happy with the output Praxent developed. We've tested it with a number of potential clients, and it still holds true.
Cofounder, HR Product Company
What is included on a Customer Journey Map?
A Customer Journey Map outlines the process your customer goes through to acquire value from your company.
It lists the touch points, the steps along the way, at which your company delivers value, what is required of you in order to deliver that value, and the corresponding frustrations and delights your customers experience as they seek to achieve it.
Our customer journey mapping consultants start with a template based on established, industry-gold-standard frameworks like Blue Ocean Strategy®, and customize it to fit your unique needs, measuring such value-driving areas as:
customer productivity,
simplicity,
convenience,
risk,
fun and image, and
environmental friendliness.
Examples of customer experience levels we might measure while mapping the customer journey include level of effort, emotional state and/or negative emotions, and convenience.
Finally, as an optional add-on, we can provide "voice of the customer research" to validate our findings.
You don't have to be an expert in design strategy to know how to improve your digital customer experience.
Whether you're planning to build new software or rebuild or modernize your existing software, designing a good experience for your users is vital. Let our agency conduct a Customer Journey Mapping workshop, so you know exactly what to fix and what not to fix about your digital customer experience, right now.
Here's how it works:
MEET FOR WORKSHOP
We meet with your team for a focused 1/2-day mapping workshop to walk through your customer journey together.
CREATE THE MAP
We combine your existing research*, data, and insights with ours (think Blue Ocean Strategy) to build your customized Customer Journey Map, drawing out opportunities for innovation and identifying points of friction.  
GAIN VALUABLE INSIGHTS
We'll present your Customer Journey Map. You'll leave with a much better understanding of your customer's journey through your digital experience map, as well as alignment around what to do next to improve it.
*As an optional add-on, we can conduct one-on-one interviews with actual users as part of "voice of the customer" research to validate our findings.
DOWNLOAD
Pricing Guide
To give you an idea of what your investment in our journey mapping and digital customer experience improvement services might look like, we've put together a downloadable pricing guide that includes pricing estimates by product type, fixed price starter engagements and information on what impacts project budget and tips for saving money.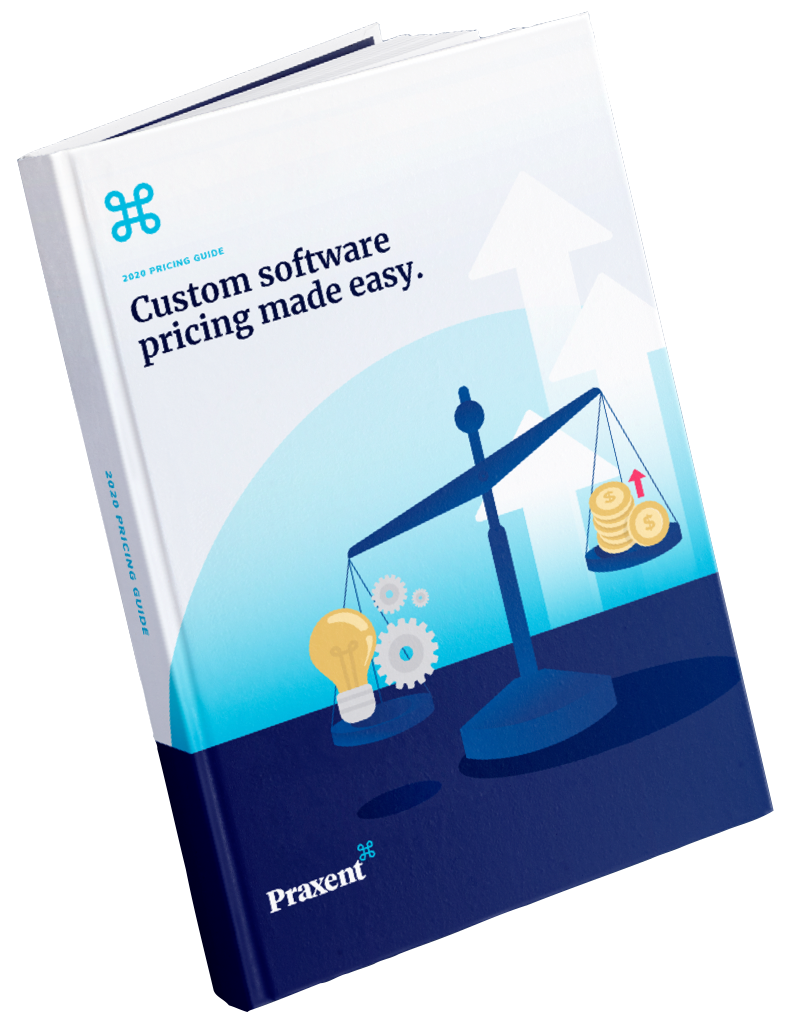 Let's face it – your customer's expectations are only getting higher and your development backlog isn't getting any smaller.
You need a trusted partner to level up your CX and instantly extend your specialized development team.

100+ designers & developers
Best Places to Work in Fintech
We specialize in financial services.
If you have built software applications that no longer meet your customers' expectations, we can help you modernize them so you can remain relevant against born-digital competitors.
What you can expect
Successful engagements following our customer journey mapping workshop include:
Direct access to an empowered project champion and any of your development resources
Tailored engagements across our Design and Develop services.
Investments of $40K to $250K, including strategy and design.
DOWNLOAD
The Four Reasons Software Modernization Fail
(and Twelve Strategies for Success)
Let us help you modernize, rather than rebuild, your legacy software applications.
Dramatically improve your digital experience. Serve your customers better. Increase retention and profitability.
Learn More About Our Expertise in Design Strategy
Finopotamus has assembled a panel of experts in a recurring series, The Industry Leaders Forum (ILF). Each…
New borrower portal drives efficiencies, boosts conversions Praxent, a fintech product agency with more than two decades…
ISI partners with Praxent to help insurers boost efficiency, retention, and customer acquisition Praxent, a financial services…