DESIGN | USER TESTING
Get immediate feedback on your user experience from actual users.
Save time and money by knowing what users want up front
Validate and adjust features based on objective data
Know your product will succeed before updating or going to market
Ensure your user experience (UX) works before you build it.
1
Our user testing services allow you to validate your UX assumptions and address potential problems before you launch or update—when it's much easier and cheaper to make changes.
2
Our company's usability testing experts will study five end users as they interact with your product prototype to get a feel for how they use it, and will share insights with your team.
3
You can apply these insights, make the right adjustments, and know your product provides what people want and are willing to pay for.
"Why should we invest in user testing services?"
As a digital leader who's been tasked with developing a new product—or updating an existing product that's not meeting expectations—you know timing is everything.
You might be thinking about skipping user (also known as usability) testing in favor of getting the finished product to your users faster—after all, you're fairly certain you know what they want, and you can always get their feedback and make more updates later.
The problem is, it's much more time consuming and expensive to change your product after you've already released it.
You need to know now how users are going to experience your product before you build or enhance it.
You need to be able to apply these insights so you know what adjustments will ensure your product is successful in the long run.
You need an expert design company to conduct user testing so you know what to fix and what not to fix about your user experience, right now.
Name the top 5 things your customers love or hate about your platform's user experience.
Can you support your answers with objective data?
1
Match user expectations
Jakob's Law states: "Users spend most of their time on other sites. This means that users expect your site to work the same way as all the other sites they already know."1
Most people don't know what they want when it comes to experiencing an application or platform, much less how to verbalize it. They just know what they've seen on the sites they use most often.
2
Match user behaviors
The rest of Jakob's Law states: "Design for patterns for which users are accustomed." If you don't know the patterns your customers are accustomed to, you can't design for them, and your user experience suffers.
The purpose of our usability testing services is to ensure your product's functions and features are in line with what users actually want by observing how they use it in real life. So you know what to fix and what not to fix about your user experience design, based on objective data.
"The team at Praxent told me the top five things we should be doing to improve user experience. They listed major, high-impact things but also low-hanging fruit that could be fixed without pulling everything out by the roots and starting over again. I trusted they understood and were experts in UI/UX. I also trusted their project management expertise and the plan they had for how to move forward. Choosing them was a no brainer."
VP of Client Services, Benefit Management Provider
User testing is invaluable.
It provides you with early, firsthand feedback from actual users so you can make adjustments in the design phase rather than making costly fixes to your product after it has been built.
It gives you a compelling way to convince your team that changes are necessary, a quick way to shortcut the debates and a tool with which to align around the future.
It enables you to see and understand the "why" behind how your users experience your product, helping you to make more informed decisions at every stage.
It allows you to see how easy (or difficult) your product is to use, providing clues about its potential adoption rate.
It offers unexpected insights into user behaviors, needs, and expectations that will inform not only product development but also sales and marketing decisions going forward.
It creates a loyalty loop with users who turn into evangelists as they see the product evolve and improve with their input.
It validates your assumptions based on objective data and real evidence.
Do you know how actual users will experience your digital product?
You don't have to be an expert in user testing to know how to improve your user experience.
Whether you're launching a new digital product or rebuilding or modernizing your existing software, designing a good experience for your users is vital. Let our company conduct user testing, so you know exactly what to fix and what not to fix about your user experience, right now.
Here's how it works:
CHOOSE AND SCHEDULE
You select and we schedule five actual users to test your product prototype's usability, typically over a one-week period. If you need help recruiting users, we can arrange that too.
CONDUCT USER TESTING
Our user researchers and UX designers walk users through key workflows and observe and record their behaviors, needs, and expectations. We even ensure that your company's usability testing will occur  within the context of use – it's no use testing a product with a user sitting in their office when it's typically used on the go with their clients. We then present our insights report to your team.
APPLY INSIGHTS NOW
Now that you know what your users want out of your new digital product, you can immediately apply these insights to make improvements. You can go to market with confidence while initiating a cultural shift toward continuous improvement. 
Validate your design through rapid prototyping
In a hurry to launch or update your digital product? What if there was a way to quickly validate your design first?
Reduce risk and save time and money in development.
Establish the design direction of your project by visualizing and testing your company's idea with users before you build or update it.
Make more informed decisions, and launch your minimum viable product or enhance your existing product much faster.
With an interactive ClickModel® UX software prototype, you can build with confidence.
Start with a UX Audit
Product not performing? Don't guess. Know how to improve your user experience.
The purpose of a user experience (UX) audit, also known as a heuristic evaluation, is to measure aspects of your user experience against industry best practices based on user patterns.
You'll know what to fix and what not to fix about your user experience design quickly, based on objective data. So you can address them in house or as part of a longer engagement.
DOWNLOAD
Pricing Guide
To give you an idea of what your investment in our User Testing services might look like, we've put together a downloadable pricing guide that includes pricing estimates by product type, fixed price starter engagements, and information on what impacts project budget and tips for saving money.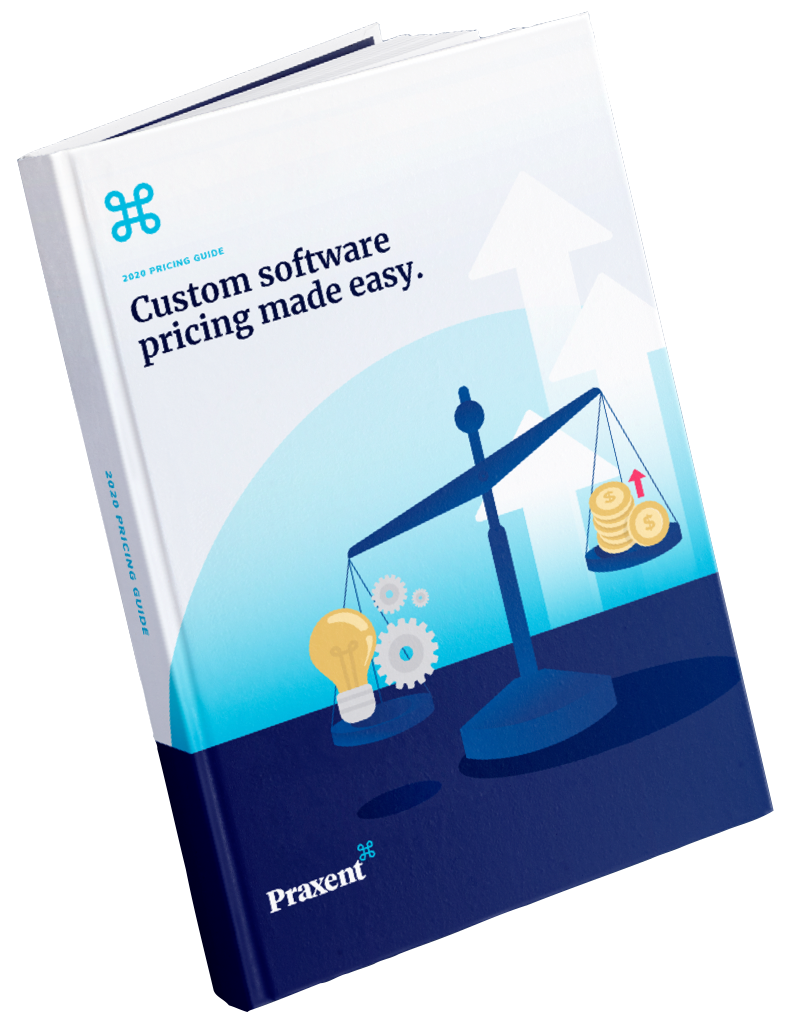 Let's face it – your customer's expectations are only getting higher and your development backlog isn't getting any smaller.
You need a trusted partner to level up your CX and instantly extend your specialized development team.

100+ designers & developers
Best Places to Work in Fintech
We specialize in financial services.
If you have built software applications that no longer meet your customers' expectations, we can help you modernize them so you can remain relevant against born-digital competitors.
What you can expect
Successful engagements with our agency's usability testing services include:
Direct access to an empowered project champion and any of your development resources
Tailored engagements across our Design and Develop services.
Investments of $40K to $250K, including strategy and design.
DOWNLOAD
The Four Reasons Software Modernization Fail
(and Twelve Strategies for Success)
Learn more about our expertise in User Experience design
Finopotamus has assembled a panel of experts in a recurring series, The Industry Leaders Forum (ILF). Each…
New borrower portal drives efficiencies, boosts conversions Praxent, a fintech product agency with more than two decades…
ISI partners with Praxent to help insurers boost efficiency, retention, and customer acquisition Praxent, a financial services…
Let's design exceptional user experiences for every stage of your customer journey.
See how you can delight your customers and grow your business.